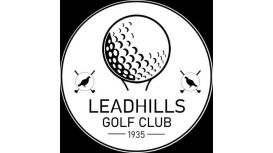 Leadhills takes the honour of being Scotland's highest golf course at 1, 500 feet above seas level. Naturally, it is a hilly layout that is subjected to quite high winds, but that's just part of its unique character. The views from all over the course is superb, even more so from the eighth tee. Those who walk off the 18th green usually do so with a smile on their face such is its challenge.
---
Business Verification Status
Reviews and Ratings
Marlene Slimmon, Livingston, West Lothian
Excellent golf course. Stunning surroundings. I shall be back!